Picture Books: Bugs & More
As I wrap up my current project, it's time to have another book list!
There seems to be a pattern, actually. I start on a project, and we suddenly need to read dozens of picture books on the topic. Since I'm wrapping up my
Bug, Bug, Spider
coloring book right now, I wanted to share some of our favorite bug books with you, along with a few extras about other types of invertebrates.
I've linked to the books' pages on Goodreads, in case you want to bookmark them for later:
Picture books / read-alouds: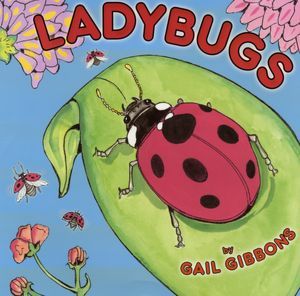 Longer books:
Spiders! Strange and Wonderful, by Laurence Pringle ; illustrated by Meryl Henderson—fairly long for a read-aloud, but fascinating
Ladybugs, by Gail Gibbons—this author is another one of our favorites for science/nature topics. Her books have a fairly simple art style, but are very well-written and interesting.

Butterflies, by Seymour Simon—another fairly long book, but Simon's books a great in-depth read for grade-school kids.

Backyard Insects,

by Millicent E. Selsam and Ronald Goor—how do insects manage to survive? This book shows how, all the way from walking stick insects to click beetles.

Pagoo, by Holling C. Holling—the story of a hermit crab. This book is a cross-over between picture books and chapter books. It's definitely written for older kids, but it was one of my favorites when I was growing up.
Factoids and Reference Books:
Want to try some hands on activities to learn about bugs as well? Here's my
top tips for teachings kids about bugs
!
What are your favorite books about bugs, spiders, or other invertebrates? Leave a comment below with your suggestions! I've love to check them out.
UPDATE:
Bug, Bug, Spider: A Coloring Book for Kids
is now available on
Amazon
. It has a fun backstory that you can read about
here
, as well a set of sample pages you can get by signing up for my newsletter.